Awesome!! Thanks for the inspiration!
GEOGRAPHY EDUCATION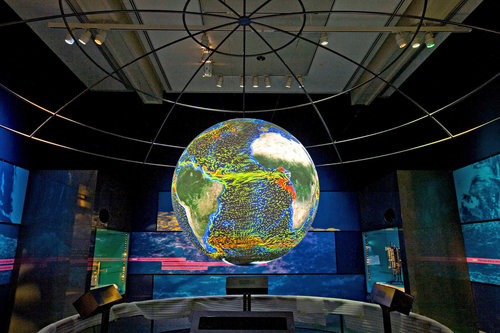 Their expense has so far made them rare, but with prices coming down, these glowing, programmable spheres are set to become more common.
Seth Dixon, Ph.D.'s insight:
Due to the expense, only science centers and major museums could afford these digital globes that we see in futuristic movies.  However, as with all new technologies, the price will drop as it is refined and made available for larger market, even if that time is still a ways off.  If this were available in your classroom, it would be splashy, but how much added value would it bring?  What kind of lessons could you teach with this?
See on www.nytimes.com